Frontlines
10 Questions with Envoy Steven Bussey
"We desperately need to rediscover the doctrine of assurance."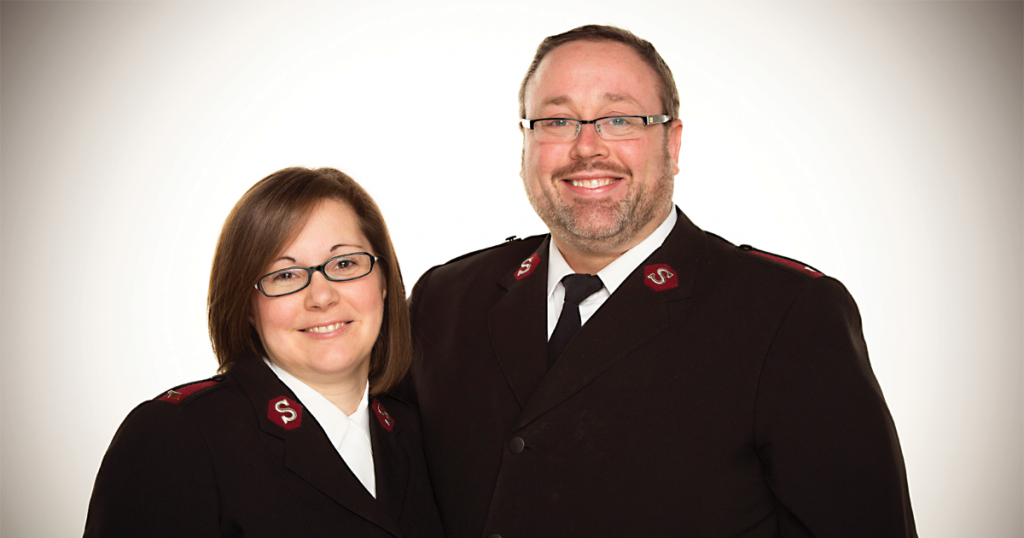 Envoy Steven Bussey is the Territorial Mission Strategist for The Salvation Army's USA Eastern Territory. (The rank and title of "Envoy" signifies a non-commissioned officer who has a specialized ministry.) He works out of the Office of the Chief Secretary (COO) to manage strategy, innovation, consultation and change processes. He met his wife, Sharon, in Johannesburg, South Africa when they were 14 years old. They have been happily married for over 24 years and have two daughters who are out making a difference in the world.
1. How did you meet The Salvation Army?
I was born into The Salvation Army! However, a distinctive of our Wesleyan heritage is the emphasis on free will. I couldn't "inherit" salvation. My parents couldn't force me to be holy. I had to experience those for myself—recognizing my sin, finding both my place at the Mercy Seat and Holiness Table, surrendering myself fully to the Lord—to remain in a state of "continued obedient faith."
2. What brings you joy and happiness?
My daily relationship with the Lord and my family. My wife Sharon is God's most amazing gift, and I believe that we were truly made for one another. I also love whenever we get the chance to spend time with my two kids. I am especially filled with joy seeing my now-adult daughters loving and serving the Lord!
3. What is one challenge that you see for The Salvation Army?
We are in a period of dramatic change in the United States, particularly as our society shifts to a post-Christian context. It requires that we remain absolutely true to the gospel while adapting our strategy to this new and challenging culture. Unfortunately, many of the theological and missional principles and practical procedures of Salvationism have been forgotten, and so we face the threat of either retreating into irrelevance or advancing into ambivalence. Neither solution works and so we need a deeply aggressive project to rediscover the foundations and frameworks that make us a world-changing movement.
4. Who has made the biggest impact in your life?
My parents, my in-laws and my wife.
5. What are you currently reading?
I am currently on a deep dive on Charles Finney's "Lectures on Revivals of Religion," but alongside that, I am normally reading multiple books at a time.
6. How do you handle negativity?
If I'm feeling negative, I remind myself to "count my blessings"—literally naming them one by one. That's the best way for me to take a step back and not react.
7. What drove you to choose the career that you did?
From childhood I knew I was called to serve in the Army, but I had no clue how that was going to be. Over the past 25 years, each chapter has revealed new challenges and opportunities—and each one has had incredible blessings and life lessons!
8. What are your greatest strengths?
I'm able to see patterns linking the past, present and future and I try to bring those insights into present situations in practical ways for our life and mission. I also love to take an idea and explore how to give them creative and innovative expression. William Booth said "We must have more ingenious inventions of every kind" for the purpose of the salvation of the world. I am passionate about empowering others in the discovery process!
9. What advice would you give someone struggling with faith?
We desperately need to rediscover the doctrine of assurance. We live in an extremely dangerous age—a perfect storm in the ocean of despair. Going to church doesn't make you a Christian. Even wearing a uniform doesn't, though it should testify to this reality. Catherine Booth warned that "people are not assured because they have nothing to be assured of…get salvation, and you will get assurance. Oh friends, this is what you want. It is for you!"
10. What's your favorite dessert?
South African Milk Tart!