Feature
Creating Your Own Path with Jena Holliday
Artist, entrepreneur, storyteller and mother, Jena Holliday shares how she balances her busy schedule and advice to other young artists.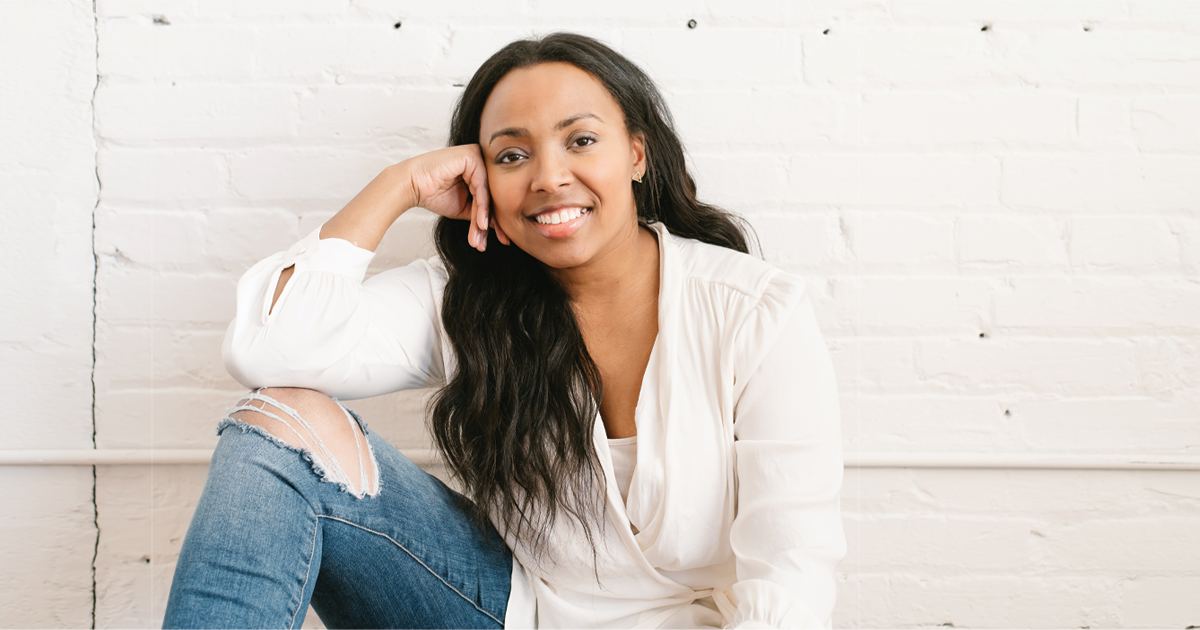 Jena Holliday is an artist, entrepreneur, storyteller and mother. Though the rest of the world thought she was crazy, her creativity and tenacity lead her to turn her dreams into reality when she was eight-months pregnant to create Spoonful of Faith illustration and design studio. Jena shares with The War Cry readers how she balances her busy schedule and advice to other young artists.
WC: Tell us a bit about yourself.
Jena: I am Jena (pronounced like Gina) Holliday. I'm an artist and an illustrator from Minnesota.
WC: How did you get started in the artistic field?
Jena: I went to school for marketing because when I was younger, a teacher said to me, "Art as a career wasn't a profitable decision." So, I went a different route which was marketing. It was still creative but also very safe. I was working in social media and digital marketing and doing art on the side. When I was eight months pregnant, I decided to leave marketing and pursue art full-time. Everyone said to me I was crazy, and it took some convincing to my husband—especially since I was eight months pregnant—but it was the best decision I have ever made.
WC: What type of "art" do you do?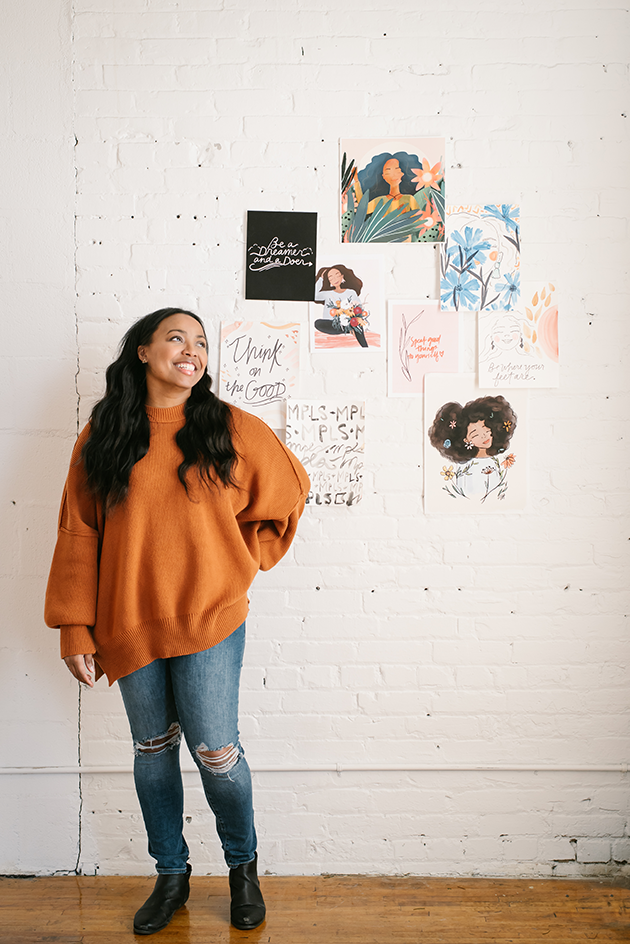 Jena: I've done a lot of portrait type of work, mostly illustrations. I created a lot of illustrations for "mommy bloggers" and brands. I've also created children's illustrations inspired by my children. That was what I started doing, but after a while, I got kind of burnt out in that area, so I started to expand to different types of art and illustrations. I've worked in graphic design, editorial work, and right now I'm working on children's illustrations and book projects. I am really passionate about working with small and women-owned businesses and brands to help bring their brands to life.
WC: Your portfolio is very diverse, and it sounds like you work with a lot of different mediums.
Jena: I would say that in some ways I'm naturally gifted, but I grew up in a large family where we all enjoyed making things with our hands. Each of my siblings has a career or is working creatively in their jobs. I was never afraid to try new mediums, and I think that has always helped me to continue to grow my skillset. And if it doesn't work, then it doesn't work, but then I don't live with a "what if."
WC: What are some of your biggest accomplishments?
Jena: I would say owning a successful freelance business. When I first started out, I wasn't sure that I would make it past the five-year mark, and last year, I did that. I also started a project where I illustrated images of friends and mothers, and when we shared them on social media, it was picked up by Essence magazine, and that was something that was a really big accomplishment for me in that first year of just being recognized by a major publication.
Then this year, I actually just signed a book deal with Harper-Collins for my first author-illustrated book project, which will be released in about two years. I'm super excited and proud of all of my accomplishments.
WC: And if you could go back and give advice to your younger self, what would that advice be?
Jena: I think the most common thing I would remind myself is to not rush the process. I've learned over the years that sometimes I'm always looking toward the future and what's to come that I don't really bask in the present moment to take it all in and enjoy where I'm at.
For the business side of things though, I would say find somebody that's further along than you and cultivate a relationship with them so they can help mentor you. And then I think the last thing I would maybe tell my younger self is that there's going to be a lot of great things that are ahead of you, so just keep going. I think that's something that I often tell other people because it's something that I needed to hear in my journey.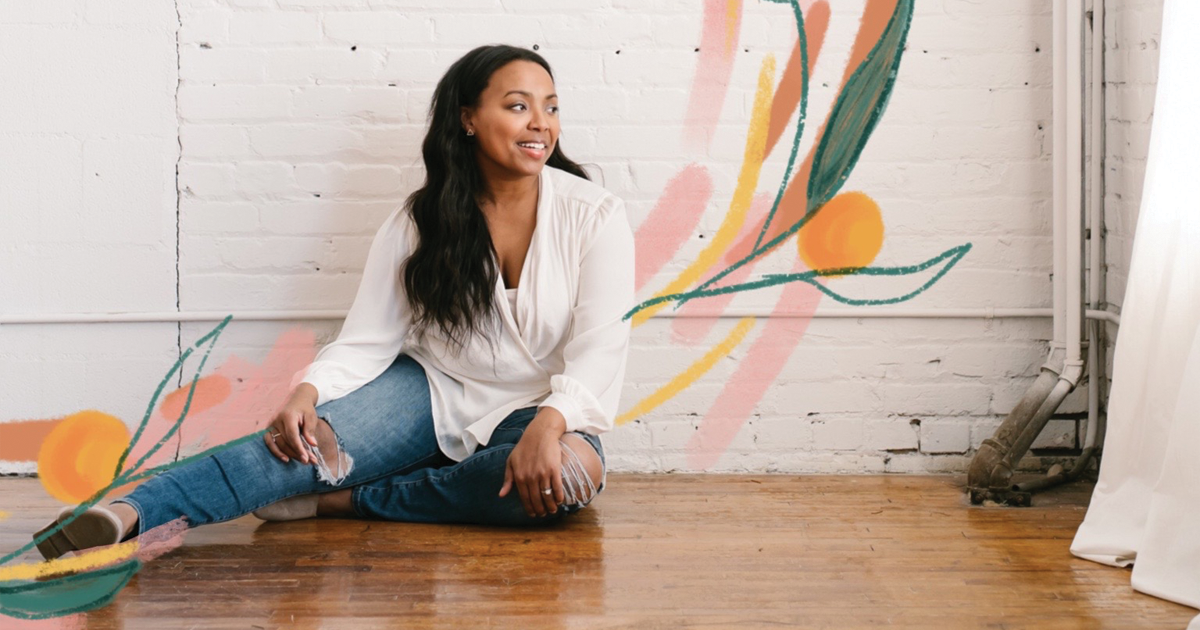 WC: What advice would you give to other people who are in a similar situation as you were—who just need to take that leap and take a chance on themselves?
Jena: I would tell them to keep going and to trust the process because a lot of times, like I said, we just want to get there and we don't really want to go through the process. But really, the process of getting there is what builds our character and helps us to be able to maintain what we have when we get there. For example, waiting a long time for something that you want sucks while you're waiting. But when you finally get there, you have grown your muscle of patience and are able to endure and go through a time without what you want for what you want. There's a lot that you gain in the process, and sometimes we overlook that part. So, I would tell others, "If you're going to do this, if you're going to take that leap, you're going to take a chance on yourself, understand that it is dirty, it is a process. And trust that if you lean into that, you'll get to where you need to go."
WC: Can you explain what the "do it as worship" is?
Jena: Yes, I just launched a membership group where I send out a weekly encouragement emails and videos. It includes some advice and tips that I've learned over the years when it comes to growing your creativity, building a business or a creative business, and then utilizing the gifts that God has given us. "Do it as worship" is the name of that membership, and it's really focused around honoring God with the gifts that He's given us and using them as a form of worship to honor Him with what He's already placed inside of us. It's a good resource for anyone that's looking to grow creatively and find a community of people that are in the same place and that want to honor God with their gifts and their creativity.
WC: Can anyone sign up?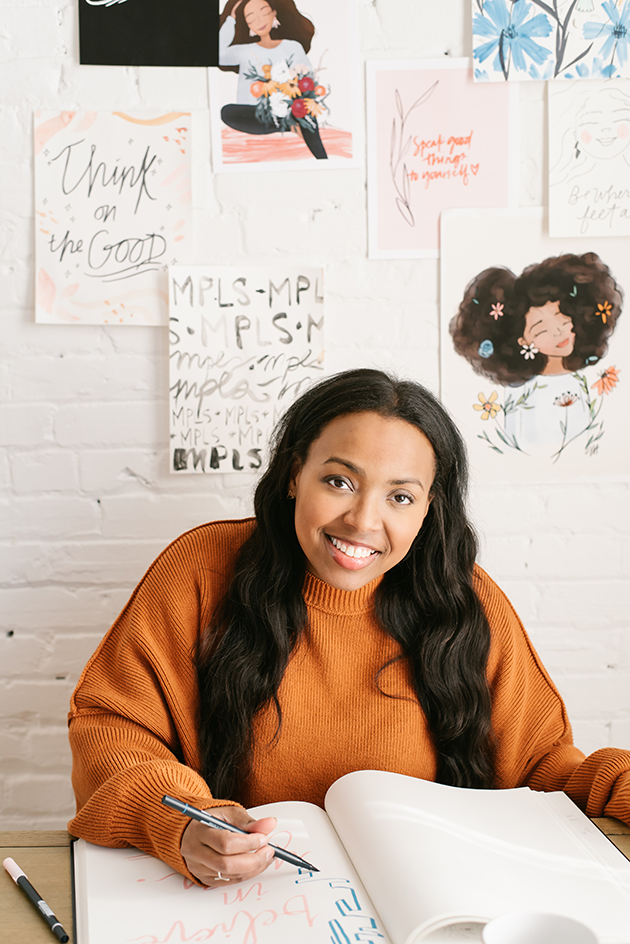 Jena: Yes, it is a monthly membership so there's a fee for it. Every week, I'll send out an email, and in that email, there will be a video. Then there's a membership website that you can login to that gives you more resources. You can go to spoonfuloffaith.com and there's a link for "do it as worship."
WC: Your very open about your faith online, but sometimes that can bring some unwanted backlash or negativity. When you do get those negative comments, how do you handle it? And what advice would you give to other people who are scared to be open about their beliefs online?
Jena: I would say that your confidence in what you share online is going to go back to how strong your belief system is. When I strongly believe something, it doesn't matter that someone disagrees with me or doesn't like that I said it, because I still believe in it. But I'm also very open-minded to other perspectives, and I think that as long as you are confident in what you believe and also open to what others can provide as far as perspective to you, then you'll be okay because it's not about arguing or disagreeing with people. Sometimes we see things a little bit differently and that's okay.
WC: Can you share about some speaking events that you've done?
Jena: Yes. In the past two years, I've done a lot more speaking events. I speak a lot about being creative by faith and using your gifts to express that faith. I share that tapping into your creativity can be a beautiful journey and rewarding in the end. That's been a really fun opportunity for me to be able to do so.
WC: And how did you get started in that?
Jena: I felt like I always wanted to be speaking but I didn't have anything to say or share. What I've learned is that your experiences in life—no matter what they are—will help you get into those arenas and get those opportunities because as people see you continue to grow, they'll look at you and be able to see that within you and they'll want to know how you got where you are. By being honest and open and just being myself, I've built this amazing community that wants to listen to what I have to say. If you're looking to build in speaking events to your brand, just know that it might take time but continue to go further with what you have and people will see that within you. They'll see a story worth telling, and your experience will bring that to fruition.
WC: How do you balance everything going on in your life?
Jena: Well, it's taken years to learn how to balance it. The first two years of running my business, I was overworking myself, undervaluing my work, and I was doing a lot for nothing. But it taught me a lot. It taught me how to value and price my work so that I could take on less projects and still get paid good money. But also, it taught me the value of being present and being able to be there for my family and my kids. Now I prioritize my family and have an open line of communication with my husband so he knows what's going on with me and when I need help. Some helpful tools include the calendar and notes apps on my phone. I am constantly double checking and making sure that I have things in my calendar because it does get busy.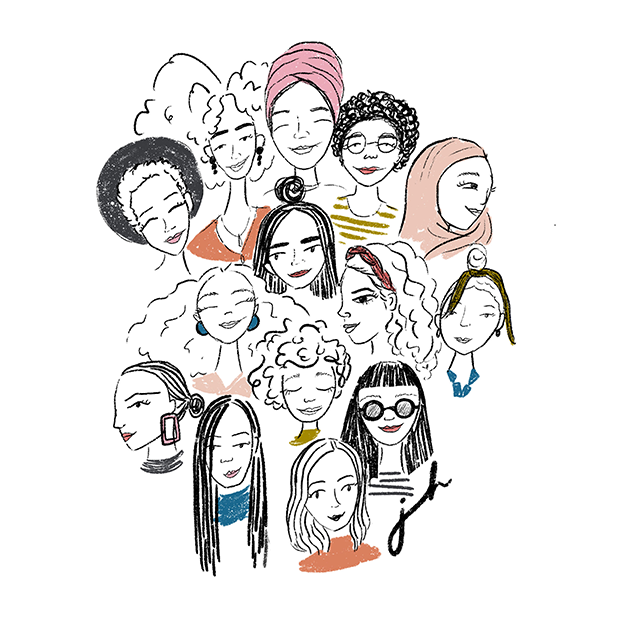 Sometimes, we can get addicted to being busy and having a lot going on. So, what I've learned is that I have to make time for nothing. When I do that, everything else falls into place. I'm able to be more centered, and I'm able to manage things a lot better. But when I have too much on my plate, I can't manage it all. So, I take the day and actually spend time with my family or simply just rest. That is more productive for me than to fill it with more things and burn myself out.
WC: Any last words of wisdom for our readers?
Jena: I would just say that I don't know what you're hoping to go after, but just keep going. And whatever it is, it might seem hard. Even with everything that's going on in the world, it can be hard to be creative. It might feel like a mental block, and it's okay to rest. It's okay to not be busy and filled with all these different things that you want to do in this time. Just trust the process because the creative process is always flowing. Trust that you won't always be in the same place and just keep going.
WC: Tell our readers where they can find you!
Jena: You can follow me at "Spoonful of Faith" on social media, and then if you want to find out anything else, visit spoonfuloffaith.com.