Feature
Easter Morning
He is risen indeed!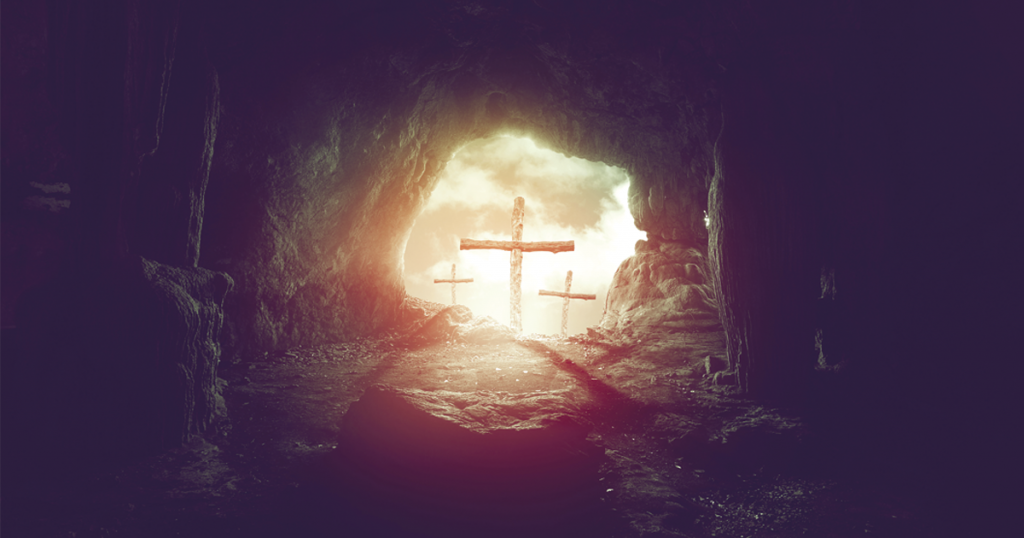 The night is silent. Dark.
Black as the sin that nailed the holy,
lowly Nazarene
to the rough-hewn timbers of a cross.
The air is heavy. Damp.
Moist as the burning tears that fell unchecked
from stress-strained eyes
at noon two days before.
Now, on their mission of mercy,
three women move gingerly toward the tomb,
bearing fragrant spices
to anoint the body of their Lord.
As they arrive, the first, faint light of dawn
glows in the eastern sky.
A ray of hope.
A gleam of promise.
A hint of joy.
A burst of glory as the sun rises
to reveal an abandoned place of burial.
The tomb is empty. Bare.
Free of the acrid stench of rotting flesh.
It could not hold
the body of the Lord of Life!
Death has been conquered. Beaten.
The sun of Easter morning is risen.
And the Son of God is risen.
He is risen indeed!