Frontlines
From Member to Mentor with Trianna Levi
"The younger generations are the future of the Army. It's important to teach them now so they can be prepared for the future."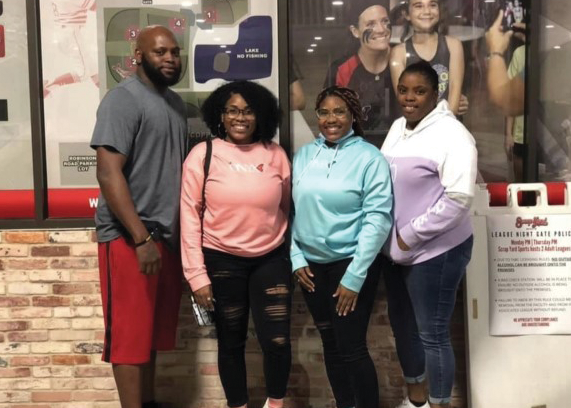 Trianna Levi was just 11 years old when she first attended her local Salvation Army corps. From that night on, she was received with love, care and kindness. This community she had engulfed herself in had made her realize that one purpose of the Church is to lift one another up. She now shares her experiences with the youth groups at her corps and hopes to inspire the younger generations to lead with kindness and grace.
Tell us a bit about yourself.
My name is Trianna Levi. I'm 22 years old and I'm from Louisiana, but I've been in Texas since I was 11 years old. I'm currently attending Grace Christian University and my major is Human Services. I have a passion for music and people, which led me to what I do today.
How did you meet the Army?
I was about 11 years old when I was invited to a Character Building program and then I eventually started attending the actual church service. After that church service, we were able to eat, so of course I planned on continuing to attned because we got eat every Sunday. But camp is what really brought me in. I was talking to my Lieutenant about band camp because I played the clarinet. So, I was telling him it's really expensive to go to our local music camp and he told me about Conservatory, which is the music camp for The Salvation Army. I went to Conservatory for about 5 years, and I just fell in love with music. I've been to junior conservatory, youth councils, family camp, Territorial Music Institute, Territorial Youth Institute, and then eventually I started working at camp as a counselor. So music camp is what really brought me into the Army.
What is your role in the Army?
I'm a ministry coordinator. I plan and organize different programs, such as music and arts and youth night. We have a college night and a teen night, and I organize praise and worship. So, anything to do with the youth, I plan it out and make it happen.
Do you enjoy working with the youth?
Yes! I prefer to work with the youth programs. When I was a kid, some of my leaders didn't really explain things and I wasn't able to fully understand certain things as I grew up. I wish someone had just treated me more as an adult or as a mature person who would understand heavier topics. And now that's how I treat my youth groups, with respect, and I'm able to help them understand things that I didn't as a kid. The younger generations are the future of the Army. It's important to teach them now so they can be prepared for the future.
What are some of your favorite and least favorite parts about the job?
My favorite part about the job is sharing my gifts and my talents with others. I really like bringing others out of their comfort zones. By sharing experiences, I can teach them how to be the best version of themselves. I also love to perform, and I enjoy teaching others that we don't just perform to entertain—we perform to worship God and help people to follow Him.
If I had to choose a least favorite, it would be not having enough music programs or simply not having enough time to help create more music programs. We have so many programs available in the Army, but there's always room for more. More than anything, I just want to help expand the program but it's hard because I'm a full-time student right now. But honestly, my job is really fun, so it doesn't feel like work to me.
What are your hobbies?
I have a passion for music and I enjoy dancing and singing; mostly dancing though. I also enjoy painting and drawing, and hanging out with my friends and family.
What are some challenges that you think the Army is facing today?
People are in need and the Army will always be there to support those in need. I just hope that people realize it is a church that is helping and not just a relief organization.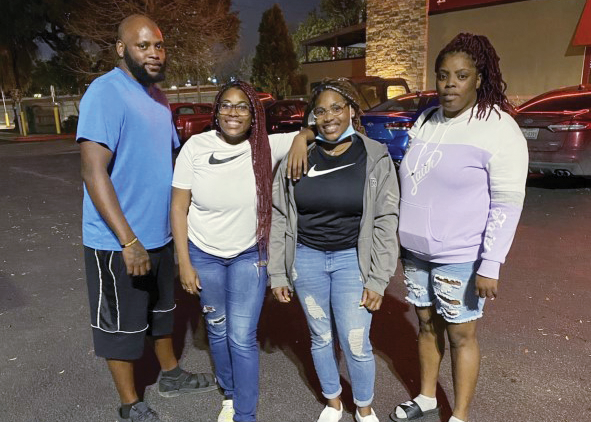 What projects are you currently working on?
I'm currently working on scheduling a regular Music and Arts day. Right now, we have a music and arts program on Sunday after church with two sessions. The first is focused on art and theatre, then the second session we have dance and music. So I want to make a one-day event where the students get to showcase their pieces and talents that they've been working on for the past semester.
Who inspires you?
Mostly my mom. She passed away when I was 16 but before that she was involved with The Salvation Army, and she always said do the work of the Army and give back to the people who did so much for our family at a time we really needed it. At one time, my family was struggling between homes and my parents were trying to provide food for all of us. When we found the Army, they embraced us with open arms and really helped my family get back on our feet.
The reason I'm so passionate about reminding people that The Salvation Army is a church first and foremost is because that's where the help came from. I received love, care and hope from the Army church and that just always stuck with me.
What would you recommend to other families who are struggling?
The first thing I would recommend is reaching out to a local pastor. That's what they're there for. They're there to help you. Even if you're too prideful to ask for help, if you start going to the church regularly, they will notice when something is wrong. That's why it's so important to build a community because they care about you and they will notice if you're struggling and they will offer anything they can to help you. They really pay attention to get to know your congregation. And one day you'll pass that same kindness on to someone in need and that's how the cycle of church and community lives on.