Frontlines
The Army at Large: October 2021
The Salvation Army's ministry spans 132 countries worldwide. Here's a look at how the Army is doing the most good around the globe.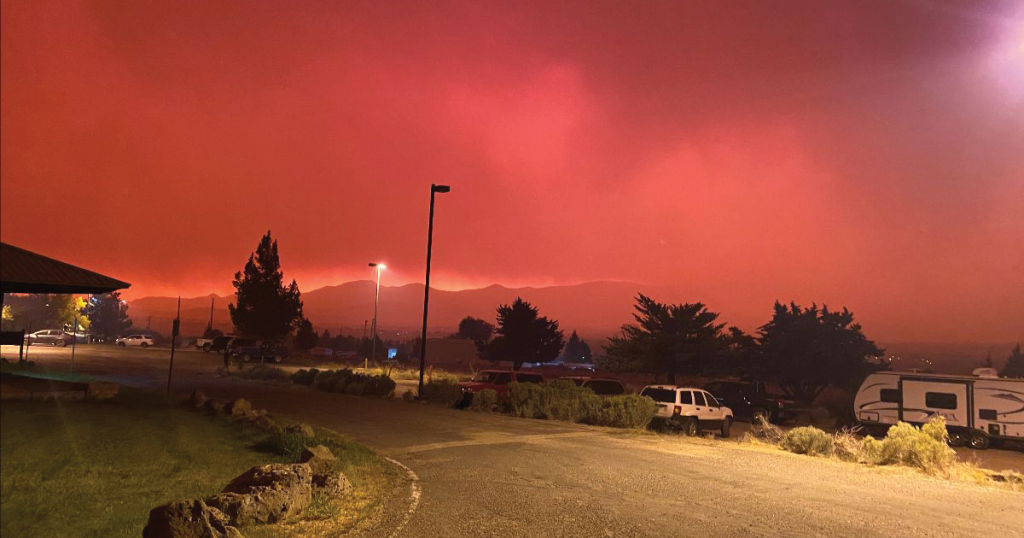 Northern California, USA
The Salvation Army provided assistance to people affected by wildfires in northern California. The Army provided three meals a day to first responders and to people who were forced from their homes.. As of 12 August 2021, The Salvation Army served 30,793 drinks, 6,420 meals and 12,644 snacks.
New Jersey, USA
The Army continues to team up with local health care professionals to get people the COVID-19 vaccine and to educate them about the pandemic. In Camden, NJ, The Salvation Army Ray and Joan Kroc Corps Community Center hosted live sessions through social media, featuring medical professionals who answered questions and provided information to the public.
Wisconsin, USA

The Salvation Ride recently raised over $80,000 to support The Salvation Army in Sheboygan, WI. Over 300 cyclists participated in the 7th Annual Salvation Ride which is hailed as one of Wisconsin's best cycling events. The event offered five route options from 10 to 100 miles, encouraging riders to ride at their own pace and enjoy the view, all while supporting a great cause.
Haiti

Personnel in Haiti working with community leaders in nine of the worst-hit earthquake areas addressed practical needs—food, drinking water, shelter, nappies/diapers and bedding—and offered emotional and spiritual care. Global shipper UPS supported efforts by freighting supplies from the Army's warehouse in Florida to a distribution hub in Haiti. To donate to the relief efforts, visit sawso.org.
Barbados and St. Lucia
Hurricane Elsa caused severe damage in Barbados and St. Lucia. In Barbados, the Army received donated goods of food and clothing for distribution to affected members of the community. In St Lucia, the Army's Castries Corps was designated as an emergency shelter by the local authorities. Captain Derrick Mitchell said, "We are prepared to do what we need to do. We are ready to prepare meals for them [people unable to remain in their homes]. We are here to help."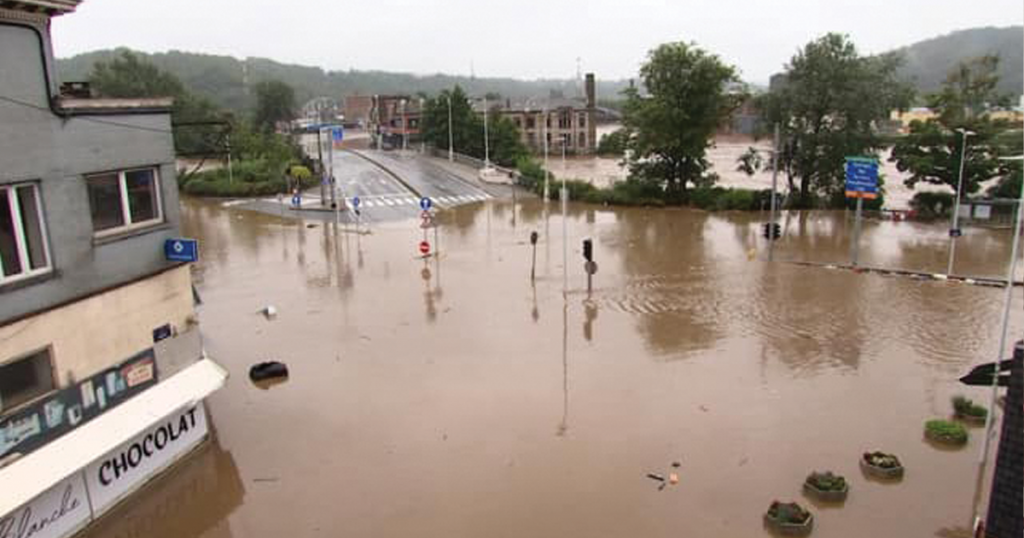 Europe

Severe flooding in many parts of western Europe claimed many lives and wrought destruction across several countries. In Belgium, volunteers distributed water and waffles, and went out into the neighborhood to provide bedding, clothing and emergency food. In Germany, PR manager Manfred Simon said, "We will provide, among other things, hot meals, drinks and blankets in the areas most affected…We are supporting municipalities with manpower and food, helping first aid teams." In the Netherlands, volunteers helped affected residents with cleaning and restoring homes and streets.
Myanmar

Food insecurity as a result of Myanmar's constitutional crisis is being addressed by The Salvation Army. Medical supplies are also being provided in communities where access to healthcare items has been disrupted because of the prevailing political situation.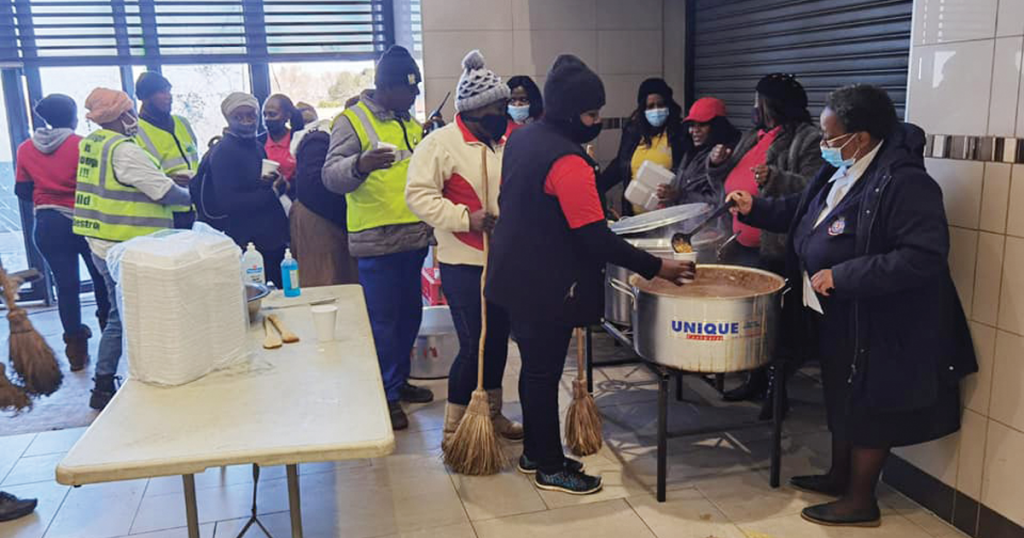 South Africa
Rioting, looting and burning of businesses have claimed the lives of many people in South Africa since unprecedented civil unrest began earlier this summer. Local media reports suggest that the violence has caused an estimated $3.4 billion in damages. With the disturbances affecting the KwaZulu Natal and Gauteng provinces particularly badly, the situation has been exacerbated by major disruption to logistics operations and transport links. The Army in South Africa is therefore working to address the resulting food shortages, especially among the country's most vulnerable people, by providing food and spiritual and psychosocial support.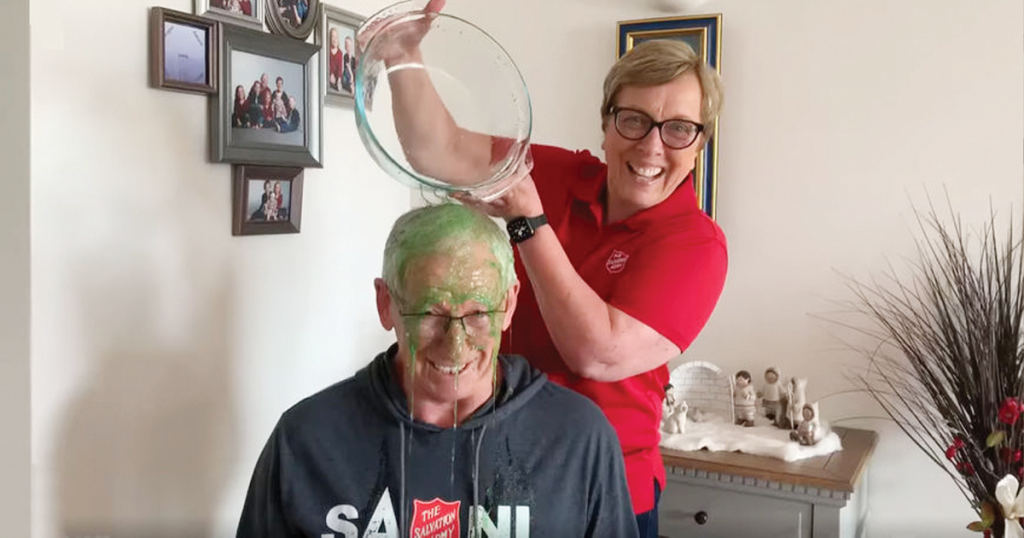 Australia
A corps in Brisbane, Australia, came up with a new way to fundraise for their Red Shield Appeal. Participating children set a $300 goal for donations, and if they weren't met, their adult partner got to pour green slime on them. If the money was collected, the reverse happened—the children got to pour green slime on their partner. Salvation Army General Brian Peddle's grandson, Aleks Andrews, selected him for the challenge. Andrews met his $1,000 special goal, and the General was slimed.